Military & First Responder Discounts.  It's Our Salute to You!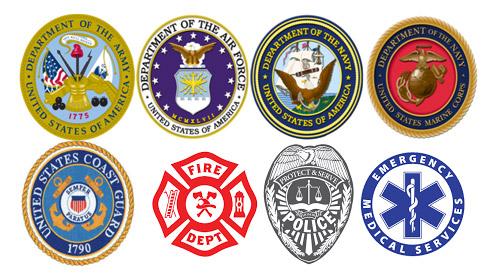 Your service to our community and country means so much.  For all your hard work, dedication and patriotism, we would like to say "Thank You."
Receive a .25% rate discount* on all personal, vehicle, motorcycle, recreational and personal loans.  Rate discount applies to any active or retired military personnel, first responder(s), medical personnel and their family members.
To receive your discount, please bring proof of your military or first responder service.  Let us know if you need assistance, we are happy to help.  Call (716) 632-9328 or Contact Us.
ELIGIBILITY:       
Active or Retired / Paid or Volunteer:
Military
Law Enforcement (includes Correctional)
Firefighter
Medical Profession (includes Doctor, Nurse, Dental, EMT, etc.)

Family members
* Discount may not be eligible to be combined with other discounts/promotional offers.