Western Division donates $2500 to FeedMore of WNY during the 2019 Channel 2 Food 2 Families Drive
_________________________________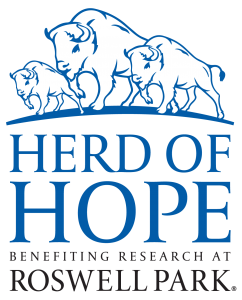 We Have a Name!
***Rumble***
The time has come!  We have chosen the winner of our 'Name the Buffalo' contest that we've been holding over the last several weeks, and we have to say it's been quite the fun experience.  We've loved reading all the entries and we admire how creative some of you are!  We're extremely grateful to everyone who participated in this contest.
Choosing the winning entry wasn't easy, but we felt the name "Rumble – because he fights cancer" submitted by Devon O'Brien, from Akron, NY, was perfect.
Thank you everyone for your participation and welcome Rumble to our membership.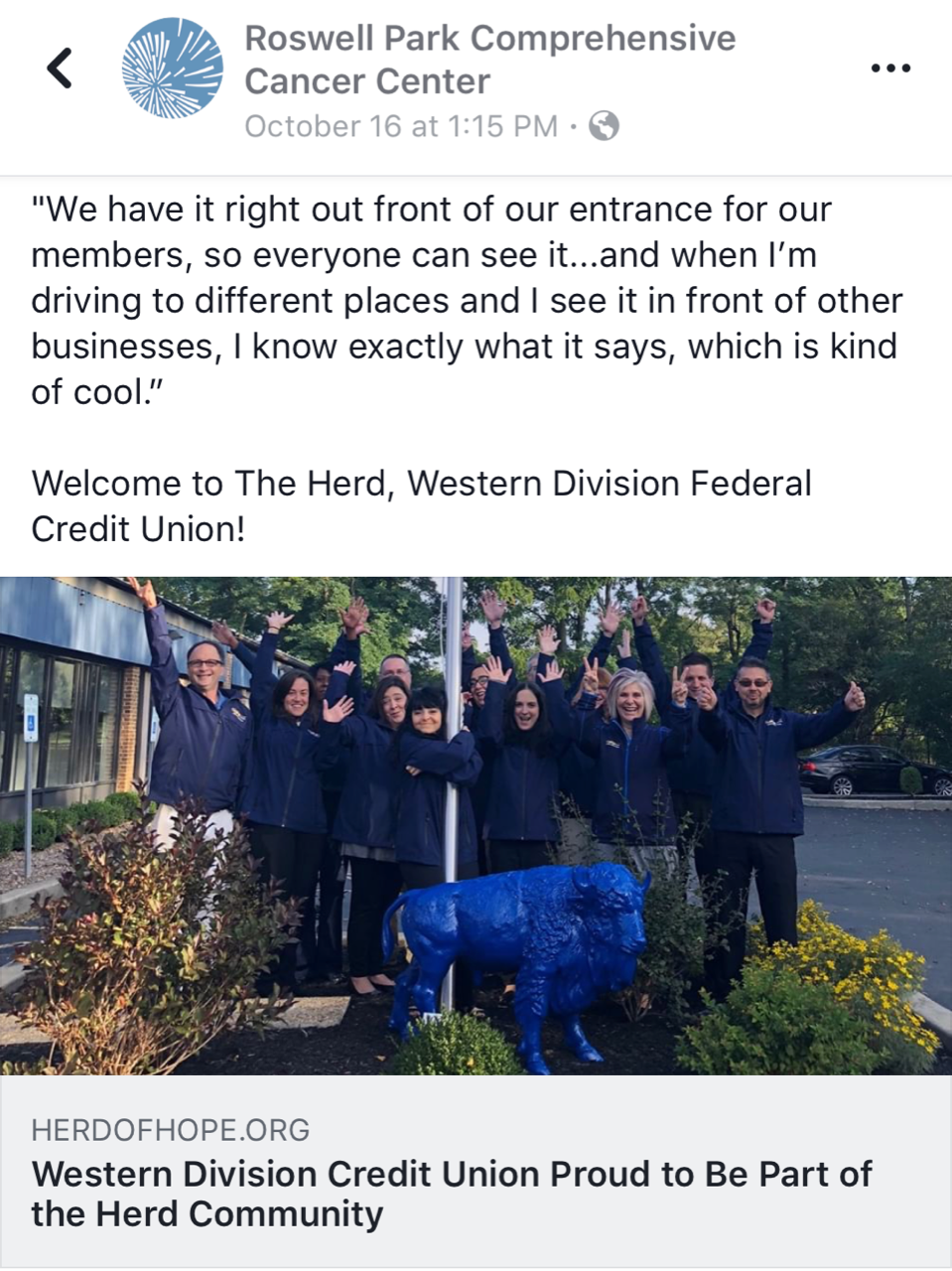 For 80+ years Western Division has been a hometown credit union supporting our members and helping them achieve their financial goals.  That's why partnering with Roswell Park Cancer Institute made sense to help them achieve one of their goals through the Herd of Hope Program.  (This is where our beautiful Blue Buffalo at our Williamsville branch location came from.)