Direct Deposit
Receive immediate availability of funds.  Your check, whether it be payroll, pension, investments or government issued will be automatically deposited into your account.  Choose to deposit a certain dollar amount or your entire check, it's up to you.
How to Use:
You will need your Account Number (Your Account Number (Member Number) can be found on your statement, member wallet card or the bottom of your check.)
Type of Account (typically Savings or Checking)
Western Division's Routing & Transit Number: 222080222
Name and Address:  Western Division FCU, 6750 Main St., Williamsville, NY 14221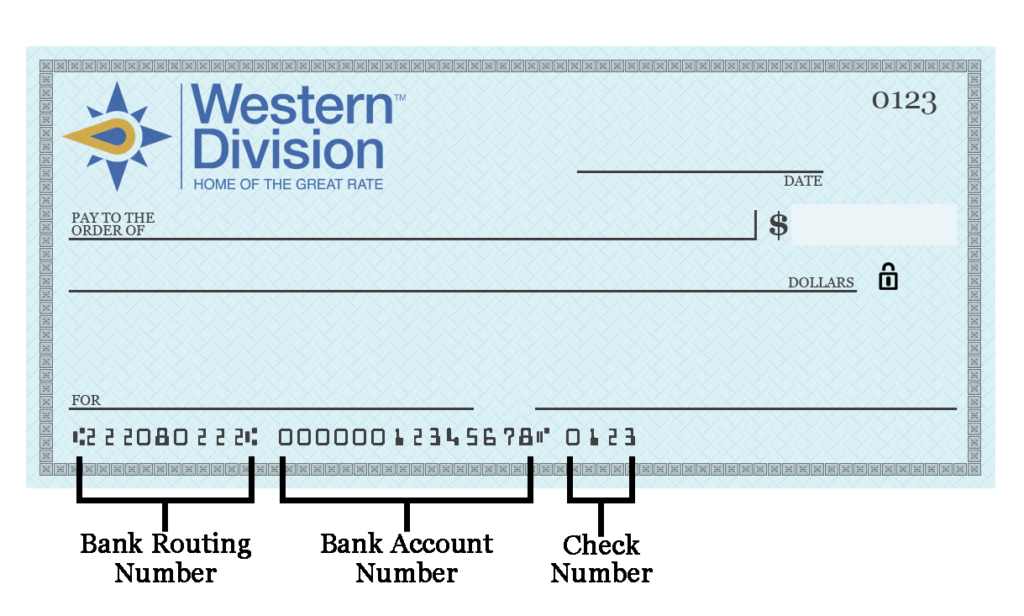 In some cases, the check issuer will require that you use their form or you may be able to just provide a voided check. They may accept our Direct Deposit Form or they may ask for a Letter of Authorization (we provide) to verify the account is established.  Let us know if you need assistance, we are happy to help.  Call (716) 632-9328 or Contact Us.
Direct deposit distribution
Once you have enrolled in Direct Deposit enjoy the convenience of setting up automatic transfers to your other accounts (your credit union accounts or other family member accounts) to watch your savings grow or to conveniently repay loans.  Set your own up through Online Banking  or call (716) 632-9328 or Contact Us.