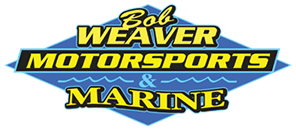 At Western Division we love our toys as much as you do! We are known as Home of the Great Rate and great rates = lower payments for you!  That's why Western New Yorker's choose us to finance their toys!  We make the approval easy, fast and a payment you can afford so you can get out and enjoy yourself ASAP!
Don't forget to ask about our Military; First Responder; Graduate & First-time Discounts
Let's Do This! Complete the application below and we will get right back to you!
Recreational Rates
Same Rate for new or used: ATVs, UTVs, dirtbikes, wintercraft, watercraft, RVs, trailers, tractors
Terms
Rate / APR
Up to 24 Months
4.24% / 4.24%
25-36 Months
6.49% / 6.49%
37-54 Months
6.74% / 6.74%
55-66 Months
6.99% / 6.99%
67-78 Months
7.24% / 7.24%
79-180 Months
7.49% / 7.49%
Motorcycle Rates
Same Rate for new or used motorcycles
Terms
Rate / APR
Up to 24 Months
4.24% / 4.24%
Up to 25-36 Months
6.24% / 6.24%
Up to 37-54 Months
6.49% / 6.49%
Up to 55-66 Months
6.74% / 6.74%
Up to 67-78 Months
6.99% / 6.99%